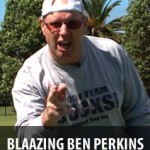 "Bookies see their job as laying horses at the shortest price possible. If they can have you  buy a ticket on a horse at $2.00 when its true price is 4.00, they will smile and say thank you very much… our job is to  form our own market and play our market against theirs.. We only recommend betting when we get value for our bets.
We write up all horses that go around on Sydney and Brisbane and put the info into a computer. The computer then spits out prices. And we then make the odd adjustment here or there depending principally on jockeys, barriers and any other variables that may apply. And we get a final market that we play from.
I think its very fair to say our markets have performed very, very well, and we have had many, many winners. Great priced winners, and long priced place getters. A few weeks ago our last leg in Brisbane recommended for the Quaddy ran 1-2-3-4. And that paid $70,000!!! We only selected 4 in that leg. There they were and for 24 bucks that would have given you 100% of that dividend. There some of the tricks you can apply if you take out the Blaazing Ben Perkins Brisbane or Sydney service.
So for Sydney and Brisbane we put our best 4 or 5 or 6 in each race with a price attached to each. We get our prices out there before Saturday so you can get early money on at best prices.
It's very fair to say we have never had a big run of outs where we have selected nothing for 2 weeks in a row! Let alone 4 or 5 weeks like other franchises.
We win often… It is not a rare thing.
Try our markets and see the value and the rubbish offers from bookies and stay clear of poor prices… bet value and have success…many, many hours goes into our market research, and you get it for incredible value."
Ben
Ben has 2 racing packages: Brisbane Racing Package or Sydney Racing Package