Join 2019 AFL tips. Back more winners.
2019 AFL tips using the Human Behaviour Model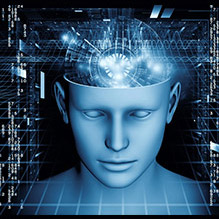 3 winnings seasons 2016-18 demonstrates the ability of the HBM Human Behaviour Model to produce winning investments into AFL tips and betting by analysing the ebbs and flows of team performance in sports. The peak performance and below par performance of teams is identified and overlayed with the ability of teams to cover the line or otherwise to produce teams that qualify as value and investment. The further analysis is then to establish the stake of the bet that is dependant on the length of a teams winning or losing sequence of games.
The AFL in recent years has become a much more even competition that creates a variance within results and the bookmakers mispricing markets to create betting opportunities for us. The HBM Human Behaviour Model is the key to these opportunities.
What the punters say.
"I love my AFL betting and 3 winning years of itipsports AFL really shows me the way."
Mike P – Adelaide
"The itips Human Behaviour Model really seems to work with great analysis and thinking about team performance."
Brent Y – Sydney
"Line handicap bets are the way to go with points in and the itipsports AFL tips gets this right so often it gives me the winning edge"
Tony H – Melbourne
Join now 2019 AFL
3 winning season 2016-18 using the HBM Human Behaviour Model analysis
Tips, commentary and unit investment for staking plan emailed the day before weekend games
Comprehensive pre and post game analysis and commentary on performance and intro to the next weeks games