Join Adelaide – Perth Racing now. Back more winners.
Adelaide and Perth Best Value Bets Racing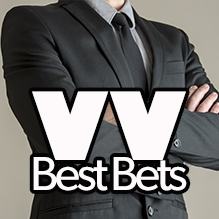 We have secured the services of "Value Victor", one of Australia's preeminent Adelaide and Perth's best racing analysts. "Victor" has been conducting analysis on Adelaide and Perth Racing for up to 20 years. And our Adelaide and Perth Racing tips is a Best Value Bet service and tips will be sent out with analysis, pricing and staking plan on Saturday Best Value Bets. Victors form analysis is based on video review…hours upon hours of video having built an invaluable skill of watching video to assess horse and jockey performance. Adelaide has one metro meeting a week and Perth two which allows real tangible analysis of performance and we are sure you will enjoy our Adelaide and Perth Racing Best Value Bets form analysis and tips each and every Saturday morning with 4-6 tips for each meeting.
What the punters say.
"The idea of form analysis by video as being the primary focus area of Adelaide and Perth bets sounds appealing"
Gary M – Goodwood
"4-6 bets per meeting sounds like my cup of tea and easy to follow"
Jack B – Eastwood
Join now Adelaide & Perth Best Value Bets Racing
Over 20 years experience of racing form analysis focused on video review
Tips including prices, commentary and unit investment for staking plan emailed race day
Tips focused on value proposition as Best Value Bets forAdelaide and Perth meetings