AFL 2019 – Australian Football Tips and Selections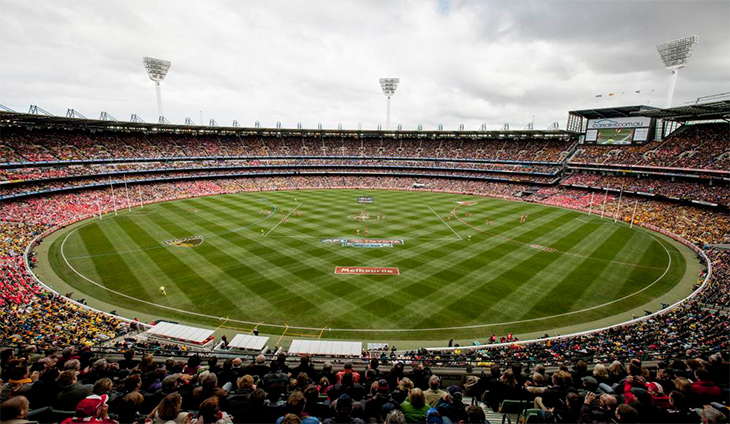 AFL 2019 Betting
AFL is Australias premier winter ball code and along with NRL is the most popular form of sports betting.
iTipsports AFL tips uses its unique HBM Human Behaviour Model of team sport analysis of peak and under performance to give you the winning edge in your AFL win and line handicap bets. Before you start to bet on AFL 2019, ensure you read from our AFL tipping experts at iTipsports.
iTipsports provides tips on each AFL season, which have been very successful, culminating from the extensive experience of our tipping expert with winning seasons in all years since inception 2016, 2017 and 2018.
AFL 2019 tips for upcoming AFL season
AFL Tips and Betting 2017, 2018 – WINNING SEASONS
Another break out year in AFL tips and betting 2018 after a winning season in 2017. A summary of our AFL tips and betting is described below.
In what was the closes and tightest AFL season in recent memory, it was a strong environment for AFL tips and betting and we anticipate AFL 2018 following suite with a close season.
As the AFL competition continues to become closer, this is to the advantage of our AFL tips and betting strategy and leads us to often come up with what we believe to be different situations as to the winning chances of teams versus the bookmakers.
We do this via our Human Behaviour Model "HBM" that bases winning and losing performances based on historical results factoring human behaviour and the variances related to same and overlaying this with bookmakers handicap odds.
AFL 2019 tips strongly recommends you use a Betting Bank and utilise the iTipsports Staking Plan when you bet on AFL betting. We firmly advise you to only establish a Betting Bank that you are comfortable with and will not affect your every day life.
Our Staking Plan will outline an allocated bet per game as 1 unit Base Bet, 2 unit Strong Bet and 3 unit Best Bet. We then focus our AFL tips primarily on handicap line betting and win bets apportioning a unit stake to each bet.
It is critical that you have a betting bank that you can afford and comfortable betting with and adopt a staking plan.
AFL Tips Modelled On Human Behaviour
Our tips are selected based on our Human Behaviour Model HBM which assesses peak and under performance of teams
https://itipsports.com.au/sports-betting-tips-human-behavior-model/
Our AFL tips and the Human Behaviour Model focuses on the variance in performance levels with extended peak performance and under performance in team sport and match that with handicap line and win bet pricing to find what we believe is the edge over the bookies and establish value plays.
You will see terms such as "peak performances", "extended runs" and "performance bounce" in our game commentary.
Our AFL tips will provide tips on average 4-5 games each round and we provide commentary and guidance on all AFL games and any AFL breaking news. AFL tips and betting and commentary is sent out Friday lunchtime prior to the weekend games and an AFL summary of results sent Tuesday after the round.
AFL Tips and Betting 2018 summary –
Total Handicap Line Bets – 119
Line Betting win/loss 65-54
Line bet win ratio 54.6%
Total win bets – 50
Win Bets – 32-18
Line bet win ratio 64%
Ave win bet $3.00

AFL Tips and Betting 2017 summary –
Total Handicap Line Bets – 132
Line Betting win/loss 77-55
Line bet win ratio 58%
AFL 2019 Join Now
Monthly $29.00 package or weekly $14.00