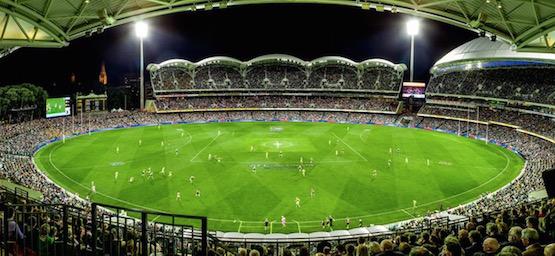 Human Behavior Model "HBM" in Sports Betting
AFL, NFL and NBA Tips
Performance is influenced by the way that humans perform. Our sports AFL, NFL and NBA tips and betting model reflects this.
Athletes are not robots and they do not perform exactly the same week in and week out. If they did the favorites would win all the time and of course they do not. How does it happen that the number 70 player in the world can beat the number 1 player in the world on any given day or how can it be that the bottom team can beat the top team on any given day?
The answer is simply human behaviour! Hence the Human Behaviour Model "HBM".
Our methodology applies to sports tips and betting for the AFL tips, NFL tips and NBA tips.
Quite often the top teams can look at easy opponents and think they are a walkover, however at the top level of competition you only need to be, lets say, 5% under normal intensity and your performance is affected.
Our belief is that when bookies frame markets (line handicap betting in particular) they frame it for both sides playing at their best and also factor in where the weight of public money might be going (note the weight of money normally goes with favorites and particularly highly offensive favorites. You see the public love winning high score teams).
After our analysis, we look to maximise the sports tips and betting opportunities under this methodology.
 We couple up the historical results of teams and then match them head to head for a competing game and then apply the bookmakers odds to see if a team is a bet.
Our method of AFL betting is line betting, or handicap betting.
That is the + or – the line handicap betting and whether we believe what the bookies has put up represents value.
We apply only in the minimum of circumstances straight out win bets. What we believe represents greater value is the points or handicap in a game.
For example an AFL, NFL or NBA bet type may be St Kilda +32.5 at $1.95. So, we are not necessarily betting on St Kilda to win BUT that they will either win or lose by less than 32 points (there cannot be a half point). OR, the Western Bulldogs are -17.5 points at $1.95. So they need to win buy more than 18 points for us to win on this selected bet type.
We provide AFL season tips every Thursday preceding the round.
We provide NFL season tips every Saturday preceding each round.
We provide NBA season tips sometimes on a daily basis given the frequency of the NBA season.
"Peak Performance".

A team that continues to deliver peak performance ie cover the line handicap on one or multiple times, is over performing and is subject to an increase weighting as an AFL, NFL or NBA bet within the "HBM" modelling. And, the more they overperform relative to the handicap, the closer we believe they are to underperformance. That is the "HBM" in play and that is when we recommend a bet.
We analyse high intensity contact sports by finding the key factors that will affect the intensity and energy levels, and consequently the performances of players bring to matches. We understand the factors that both motivate and also de-motivate or under-motivate players and teams. The conclusions to these scenarios are integrated into human behaviour and an increase or decrease in energy levels.
Human energy levels are the single largest asset or threat to individual and team performance. Team and individual human energy is made up of a few key areas, some of which are intensity, revenge, fatigue, rest, outside distractions, look ahead games, etc.
These areas decide whether a team or individuals within a team will play at their best or whether there are sufficient variables that will see them play below their best.
This is our view on the best possible chance of winning on sports betting and the real art of winning on sports as so many people crunch stats and numbers to come up with their winning formula and true this is a key factor. But is it the factor? Not in our view!
We run the model on sports that have characteristics within their sport of high frequency of games and high physical contact which we believe adds to the variation of energy levels. The AFL, NBA and NFL are sports that have demonstrative characteristics in this area that we cover.
The AFL has high level of frequency and physical impact along with sustained running. The NFL has the physical impact of high stress capacity and the mental stress of big long playboooks to understand and execute. The NBA…well they just keep playing, playing and playing! High frequency, high physicality.
Remember we are not talking about who will win and lose necessarily. Yes we want to back at $10 winner but it happens very rarely. And no, we are not interested in $1.20 favourties, although these tipsters are around.
Our AFL, NFL and NBA tips and bets are structured as:
1 unit bet
2 unit strong bet
3 unit best bets.

A team must overperform on our modelling at least 2 weeks in a row for them to be considered a bet. We strongly recommend you have a starting bank. Typically, this bank is established responsibly around what you are prepared to lose should the season not turn out to our advantage and of course this can happen. Also have a staking plan around this bank. A 1 unit bet would be a % stake of your bank, 2 unit would be a double stake and 3 unit a triple stake of your orginal 1 stake amount. Keep a record of your bank so your bets reflect your bank.
JOIN NOW!
Join Now AFL is only $9 per week or $19 per month
 Our U.S. Sports NFL and NBA combo is $29 per month
JOIN NOW at http://itipsports.com.au/#